Ultimate Galapagos: Central Islands (Grand Daphne)
Booking Dates
06/20/2021 through 12/03/2022
Travel Dates
06/20/2021 through 12/06/2022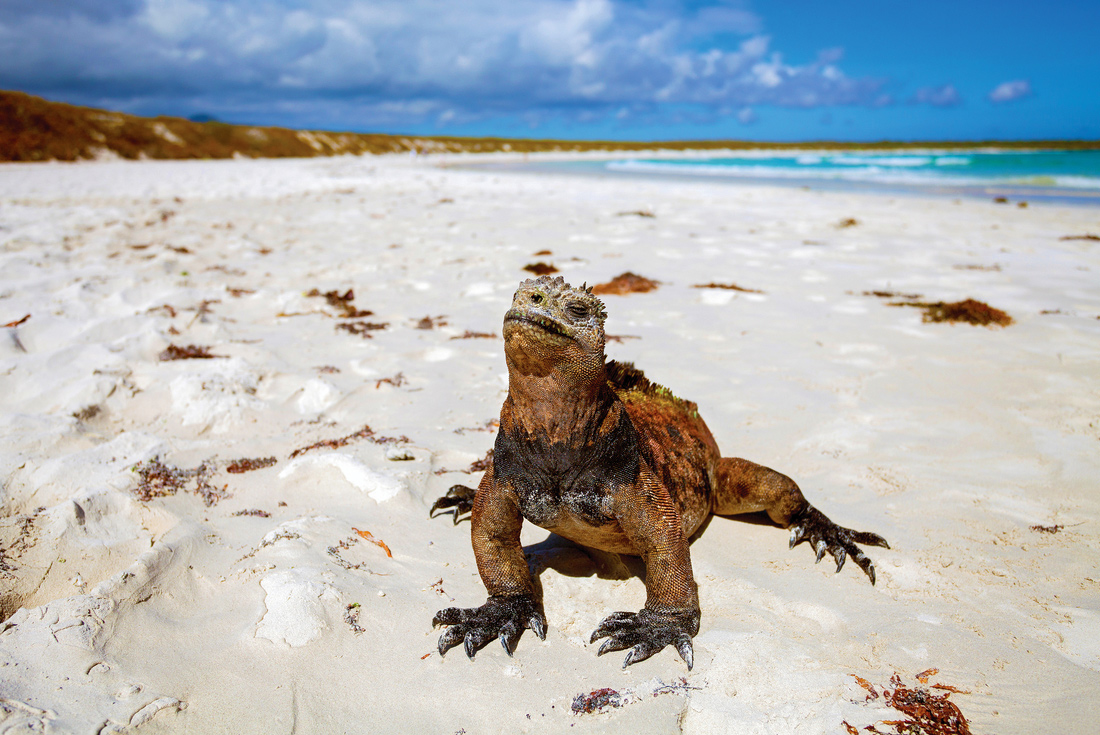 Ultimate Galapagos: Central Islands (Grand Daphne)

When it comes to encountering wildlife up close and personal, a voyage to the Galapagos Islands really is an experience like no other. Head underwater off Isla Santa Cruz, Bartolome or Isla Isabela and you'll be snorkelling with sea lions, white-tipped reef sharks, sea turtles and penguins. Look to the skies in North Seymour or Cerro Dragon and you'll spot frigatebirds, boobies, pelicans and more soaring above. Head out for a wander across the volcanic landscapes of Punta Espinosa and you'll see land iguanas and flightless cormorants. This 10-day sailing expedition through the central islands of the Galapagos is an adventure waiting to happen.

Activities
Isla Santa Cruz – Bachas Beach Walk (1 hour) – Wet Landing
Isla Santa Cruz – Bachas Beach Snorkel (45 mins) – Wet Landing
Isla North Seymour – Walk (2 hours) – Dry Landing
Isla Bartolome – Snorkelling (1.5 hours)
Isla Bartolome – Walk (1.5 hours) – Dry Landing
Isla North Seymour – Snorkelling (1 hours)
Isla Santiago – Puerto Egas – Walk (1.45 hours) – Wet Landing
Isla Santiago – Puerto Egas – Snorkelling (1 hour)
Isla Sanitago – Espumilla Beach – Walk (1.5 hours) – Wet Landing
Isla Sanitago – Espumilla Beach – Snorkelling (45 mins)
Isla Sanitago – Buccaneer's Cove – Sail (15 mins)
Isla Isabela – Tagus Cove – Walk (1.45 hours) – Dry Landing
Isla Isabela – Tagus Cove – Snorkel (1 hour)
Isla Fernandina – Punta Espinosa – Walk (2 hours) – Dry Landing
Isla Fernandina – Punta Espinosa – Snorkel (1 hour)
Isla Isabela – Elizabeth Bay – Panga Ride (2 hours)
Isla Isabela – Punta Moreno – Walk and Panga ride (2 hours) – Dry Landing
Isla Isabela – Punta Moreno – Snorkel (45min)
Isla Isabela – Las Tintoreras visit (1.5 hours) – Dry Landing
Isla Isabela – Sierra Negra Volcano Crater Walk (3.5 hours) – Dry Landing
Isla Isabela – Interpretation Center Visit
Isla Isabela – Los Humedales (Wetlands) – Dry Landing
Isla Santa Cruz – Cerro Dragon – Walk (1.5 hours) – Dry Landing
Isla Santa Cruz – Punta Carrion – Snorkelling (1 hour)
Isla Santa Cruz – Highlands Visit (1 hour) – Dry Landing
Highlights
Experience the benefits of small group travel aboard your vessel, M/Y Le Grande Daphne, sailing through the natural beauty of the Galapagos, day and night.
Explore the remote west coast of Isabela on a small panga boat, and venture to the far-west Fernandina, home of the highest density of marine iguanas.
The old pirate haunt of Buccaneer Cove has something for everyone – soaring birds overhead, striking cliff faces framing the bay, and the tales of Darwin remaining to this day.
Encounter the unique Galapagos wildlife in their natural habitat, from giant blue-footed and masked boobies, pelicans and frigate birds to iguanas, sea lions and turtles.
Las Tintoreras is like one big wildlife party. Snorkel among the iguanas and turtles and spot sea lions, penguins and frigate birds at every turn.
Itinerary
Destination
Pricing
Terms and Conditions
| Day | Description | View All |
| --- | --- | --- |
| Day 1 | Quito | Details |
| Day 2 | Isla Santa Cruz | Details |
| Day 3 | North Seymour - Bartolome | Details |
| Day 4 | Isla Santiago | Details |
| Day 5 | Isla Isabela - Isla Fernandina | Details |
| Day 6 | Isla Isabela | Details |
| Day 7 | Isla Isabela | Details |
| Day 8 | Isla Santa Cruz | Details |
| Day 9 | Isla Baltra - Quito | Details |
| Day 10 | Quito | Details |