8 Day Jewish Highlights Tour
Booking Dates
02/24/2023 through 12/21/2024
Travel Dates
01/01/2012 through 12/31/2024
Provider
Kensington Tours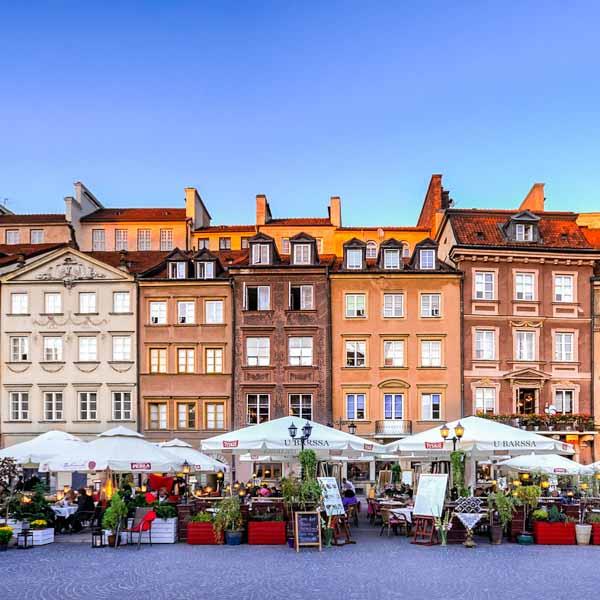 8 Day Honoring Poland's Jewish History
This touching journey will take you through 1000 years of Polish Jewish history and let you explore the reawakening of Jewish life today. For one thousand years, Poland was the cradle of Jewish civilization. As a result, many can claim their ancestral roots in this magnificent country which was once home to the largest and most vibrant Jewish population.
Your journey will take you from the vivid and colorful capital, Warsaw, to the beauty of Krakow where you'll set foot in Oskar Schindler's factory, and a touching and memorable experience at Auschwitz. More than sixty years after the Holocaust, Poland is once again home to a Jewish community proud of its heritage and culture. Set out on this journey to explore the past while you encounter the present of Jewish life in Poland today.
Enjoy a personalized vacation that best suits your needs, developed by one of our experienced destination experts. Relax during your trip with our 24/7 support and expert local guidance.
| Day | Description | View All |
| --- | --- | --- |
| Day 1 | Warsaw To Welcome | Details |
| Day 2 | Warsaw | Details |
| Day 3 | Warsaw To Lublin | Details |
| Day 4 | Lublin To Krakow | Details |
| Day 5 | Krakow | Details |
| Day 6 | Krakow | Details |
| Day 7 | Krakow To Warsaw | Details |
| Day 8 | Warsaw | Details |